Bucheon Office of Education_Gyeonggido Office of Education is situated in Gyeonggi, Republic of Korea, and is essential for the Government Industry. 인천오피 of Education_Gyeonggido Office of Education has representatives over the entirety of its areas. There are 7,508 organizations in the Bucheon Office of Education_Gyeonggido Office of Education corporate family.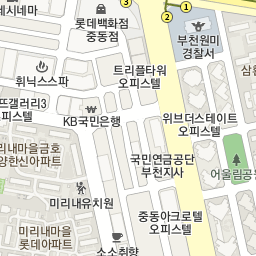 Dun and Bradstreet give information on more than 120 million organizations like the Bucheon Office of Education_Gyeonggido Office of Education worldwide, including contacts, financials, and contender data. To observe our information's full profundity and broadness and for industry driving deals insight apparatuses, take D&B Hoovers for a test drive today.
Bucheon City Hall Station is a railroad station on Seoul Subway Line 7 of the Seoul Metropolitan Subway was worked from 1990 to 1996 (Jangam-Konkuk Univ.) and was finished on August 1, 2000 (focal area 17 km. Konkuk University to Sinpung); the western area among Sinpung and Once was placed into administration on February 29, 2000. This north-south line doesn't go through the downtown area; however, it interfaces Gangnam straightforwardly toward Seoul's northeastern regions.
All trains on Line 7 are checked by 1,008 shut circuit TV cameras introduced in June 2012.[1]
The expansion to Incheon Subway Line 1 was intended to soothe the gridlock in western Seoul and northern Incheon. Nine stations were included on October 27, 2012, for the 10.2 km augmentation, beginning from Once Station of Line 7 and finishing at Bupyeong-gu Office Station of Incheon Subway Line 1. A western boost will include eight stations towards Incheon and will furnish an exchange with Incheon Subway Line 1 and the AREX, while a northern expansion will consist of six stations and will give a trade the U Line.
Extension 
Line 7 is presently being broadened west of Bupyeong-gu Office. Development on the two-station, 3.94 km augmentation to Seongnam, started in 2013 and is expected to be finished in April 2021.[2] The expansion will take into account moves to Incheon Subway Line 2. A further six-station augmentation to Cheongna International City station through Cheongna International City is as of now arranged and isn't required to open any sooner than 2027; the expansion will consider moves to the air terminal railroad. Another further two-station addition through Incheon's metropolitan landfill to Geomdan Oryu station is likewise presently being arranged.
Line 7 is additionally being stretched out north of Jangam to Uijeongbu and Pocheon in two stages. The primary location, which began development in late 2019 and is wanted to open in 2024, will include two stations, Tapseok station, giving exchanges to the Uijeongbu LRT. The subsequent stage, which is still in arranging, will highlight four or five different stations.
Bupyeong-gu Office Station is a tram station on Line 1 of the Incheon Subway. In October 2012, it was associated with the Seoul Subway Line 7 turning into its terminal station until the following augmentation booked to be finished in 2020.
Jangam Station is the northern end of the Seoul Subway Line 7,[1] and is the central station on this line to be situated outside the north of Seoul. This station is located inside the train overhauling stop and has the most minimal ridership out of all Line 7 stations. A significant part of this station's interest originates from individuals climbing close by Mt. Surak on the ends of the week.